Teaching team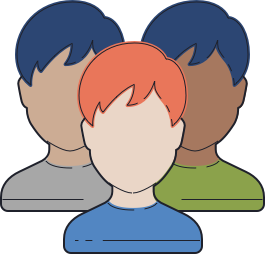 I'm Mine Çetinkaya-Rundel (she / her) and I'm excited to teach this workshop! I'm a Data Scientist and Professional Educator at RStudio as well as faculty the University of Edinburgh.
We'll also have teaching assistants joining us during the workshops. Get to know them below.
Melissa Ko: My name is Melissa and I'm a postdoc in the Bioengineering department at Stanford University, where I work on the curriculum and other educational projects. I like to teach R programming for high school students in Stanford summer programs and also as a volunteer through the Carpentries.
Athanasia Monika Mowinckel: My name is Mo and I'm a staff scientist at the Center for Lifespan Changes in Brain and Cognition, at the University of Oslo in Norway. I am an active member of the R-Ladies community and the global team, and a certified Software Carpentry Instructor, where I teach mainly R, but also git and bash.
Yanina Bellini Saibene: I'm Yanina and I'm a researcher at INTA (National Institute of Agricultural Technology) and I'm dedicated to applying data science to the agricultural sector.  I enjoy teaching a lot; I'm a professor in Argentina and Uruguay in two Data Science Specializations. I co-founded MetaDocencia, an open, free, volunteer-led, not-for-profit educational organization for Spanish-speaking teachers. Since 2019 I'm an RStudio Certified Trainer, and since 2020 I'm a Software Carpentries Certified Instructor. I love R Community, so I'm an active member of R-Ladies, LatinR, and MiR.
Shamindra Shrotriya: My name is Shamindra (he / him) and I'm a PhD candidate in the department of Statistics and Data Science at Carnegie Mellon University (CMU). My research interests include shape constrained estimation and also spatio-temporal wildfire modeling. I am really looking forward to meeting and working with you all.